This week we finally added a matching maple bench to our kitchen dining set. This bench is made from solid maple and custom made minimal metal 1×2 tubing legs.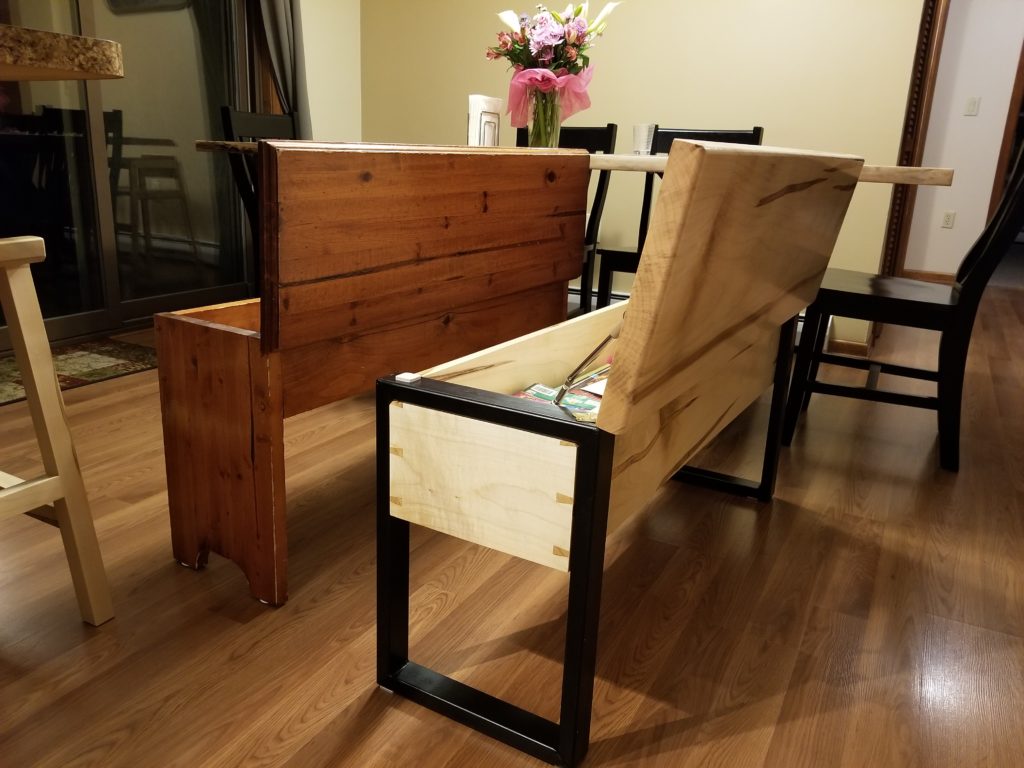 The bench has a large hidden storage area for kids coloring books, crayons, place mats or anything else that you need close to a table. The large slab top has soft close hinges to prevent little fingers from getting smashed when the bench top is closed.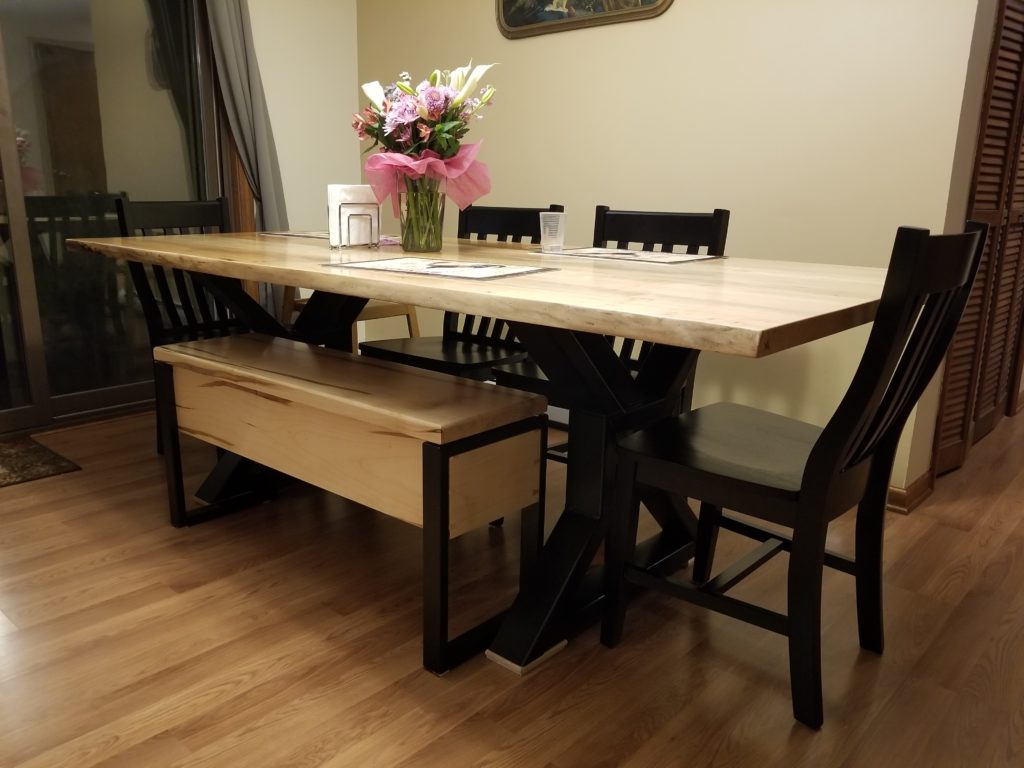 The box section of the bench is assembled with miters and strengthened with maple dovetail splines that add a ton of strength and are very decorative.
(Visited 375 times, 1 visits today)