This swing set build is probably one of my top 5 favorite builds of all time! The kids love it, neighbor kids love it and it's a design and construction that will last my family forever. This playground has everything, swings, wavy slide, tube slide, multiple towers, a BRIDGE (who else has one of those!), fireman pole and an epic climbing wall!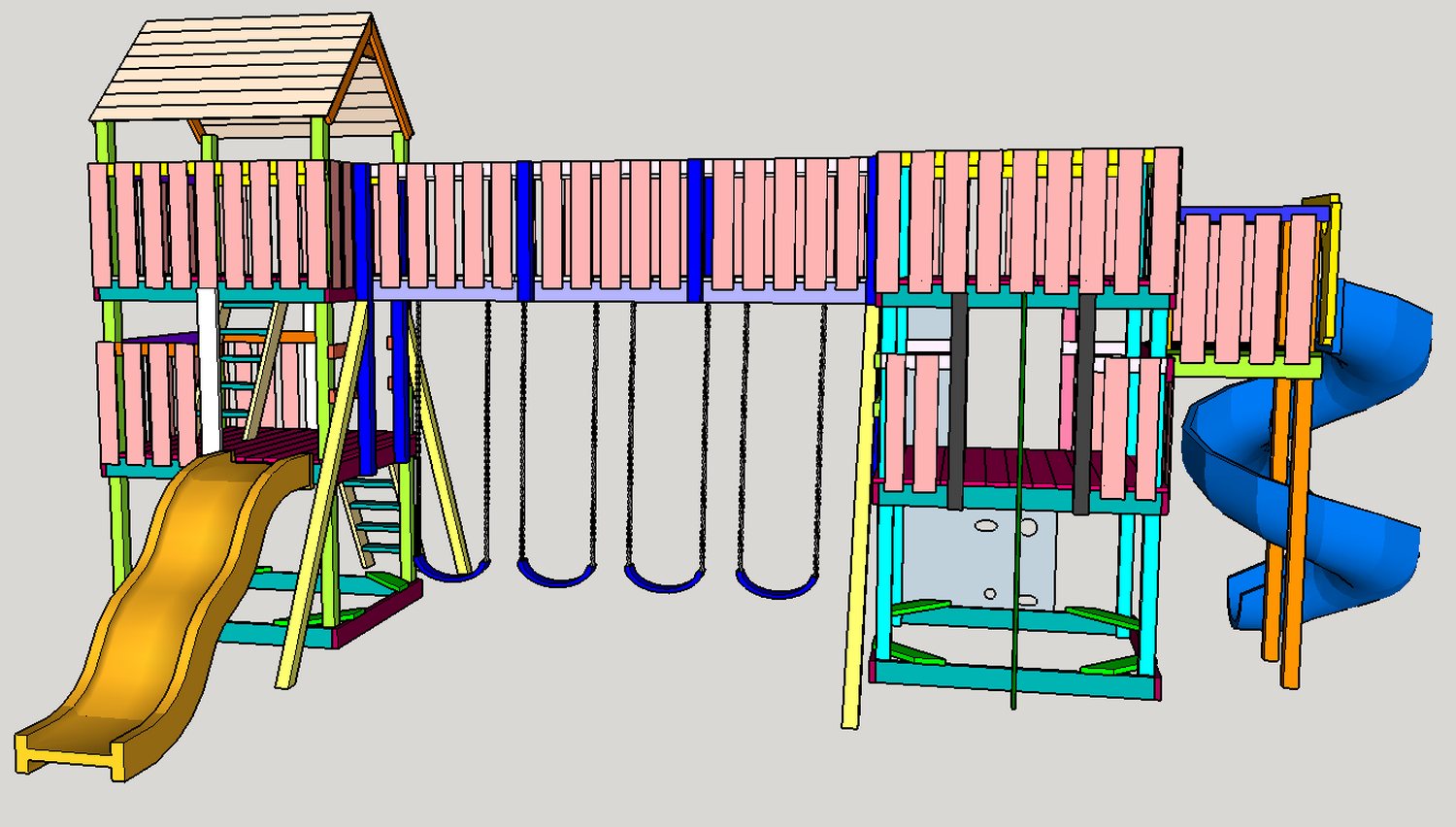 Swing Set Design
This wooden swing set was designed to be built completely with pressure treated lumber that is available at your local home centers or lumber yard. If you would like to build this swing set (plans available below) I highly encourage you to search out a lumber yard as you will get better pricing and WAY better quality lumber compared to the home center. And you can probably get it delivered for under $20!
SWING SET PLANS
Click the Image below to get your downloadable Plans!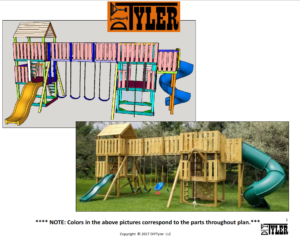 Information
The total cost of the build, lumber, screws and all accessories was $2,300, at least in my neck of the woods. The total cost will very a little depending on the lumber cost in your area. I can guarantee that you are are getting WAY more swing set and a more sturdy set for that cost. The effort of building your own will result in a better swing set and one that will last you a long, long time.
The total build time was 30 hours but I believe it can be built for less then that as I did have to iron out some issues with my original design. Regardless of the time spent it is absolutely worth the effort when you see how much your children and their friends will enjoy playing on something you built for them!
Plans for Sale
I have put together a highly detailed set of plans so you guys can build your own. These are a paid set of plans and if you do make the purchase, thank you, anything you buy from us helps make these videos and builds happen. Click the link below to be taken to the product page.
http://www.diytyler.com/XIGJH
(Visited 2,628 times, 1 visits today)