Ever since we have owned a house I have wanted a breakfast bar with bar stools. Purchased house number one, fixed it up and moved on before I got around to making my coveted bar stools. We are settled into our second home now and the time has come!!
Bar Stools Supplies
I made these stools from rough sawn maple, that we purchased from a local sawyer here in SE Michigan, and turned into these stunning pieces of furniture! The lumber has spalted areas that I showcased so we could have a nice conversation starter in the kitchen. The wife and I were surprised how white the maple was when first dimension but in the end we decided to only apply a clear coat and couldn't be more happy with the results!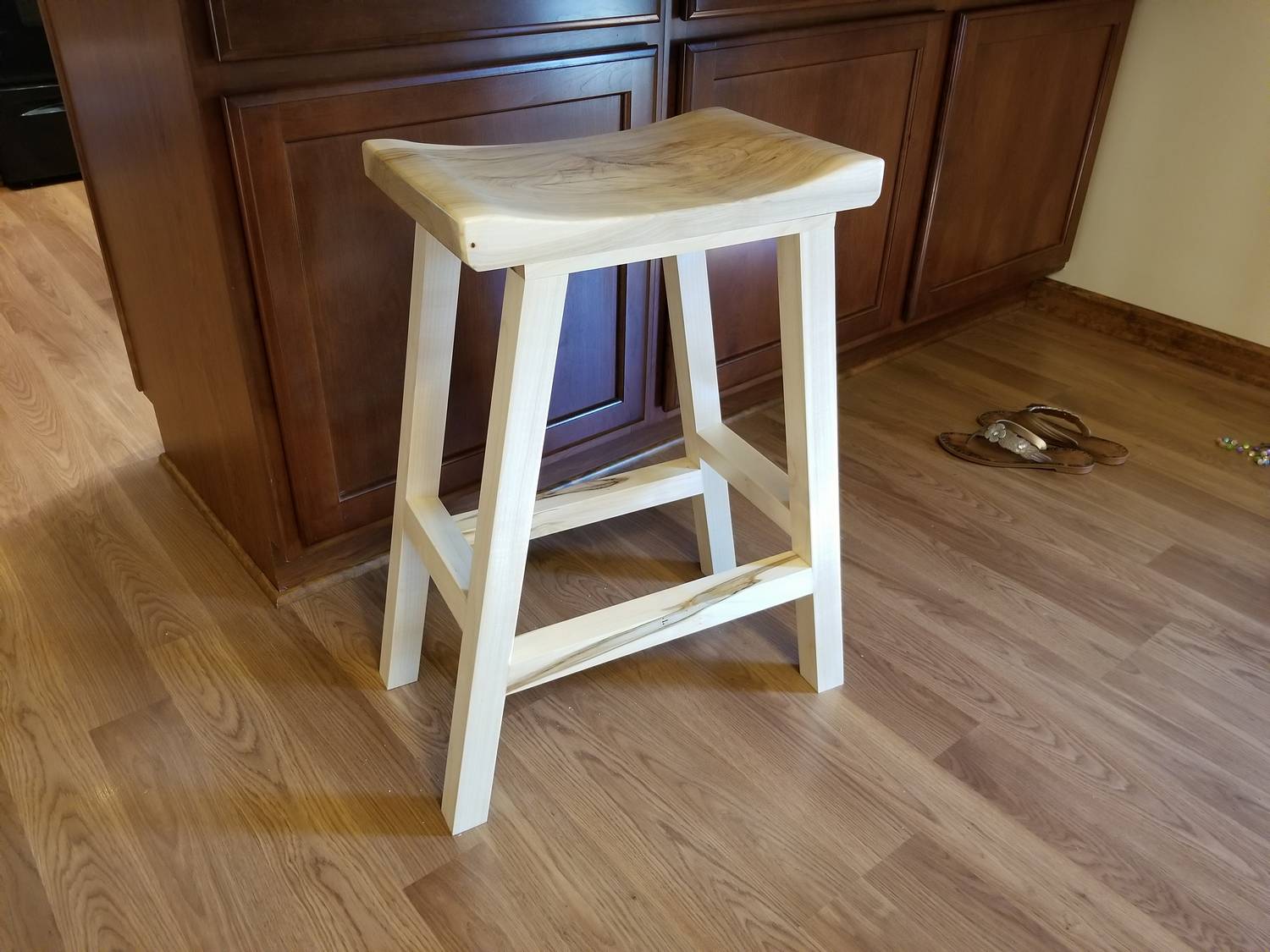 You can Build these Too!
Add the FREE plans to your cart, enter your email and download!
(Visited 2,135 times, 2 visits today)