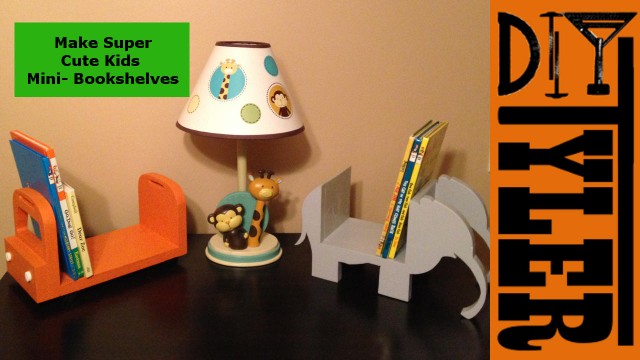 With Christmas just around the corner, it's time to think about gifts again.These fun little bookshelves are a great way to encourage your child to start a collection of his or her own storybooks, and is a good way to keep them neat and on display right in their own bedroom! (These will also serve as a motivator to put their books away when they're done with them!)
These particular shelves were made and donated for our church auction, but my daughter was quick to tell me that she wanted one, too. A yellow horse, actually.
With imagination, you can easily make your child's favorite animal or character into one of these little shelves and give a gift that is not only pleasing, but from your own workshop.
You can download a free set of templates below.
(Visited 715 times, 1 visits today)