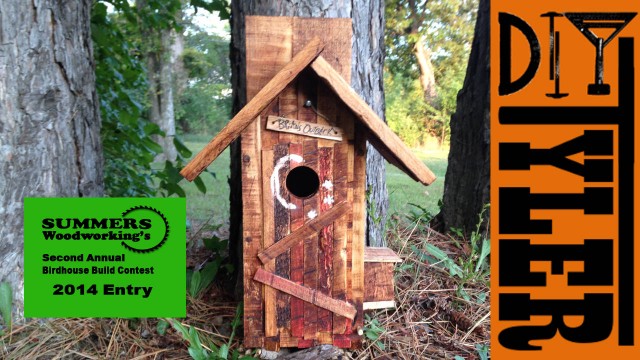 Today's build video is a rustic bluebird house built as an entry into the summers woodworking creative birdhouse challenge.
This was build out of a recycled pallet, finished with shoe polish and spar varnish to give it a rustic look. The house is a completely functional birdhouse built to look like an outhouse, the side opens to you can clean it yearly and it is vented and proportioned properly for the bluebird species.
Enjoy and let us know what you think, thanks for looking!
(Visited 497 times, 1 visits today)